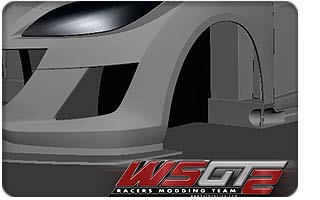 WSGT2 - Working on it ...
Arnold is creating models, while KlaasVH  is putting them ingame while Wix is creating the textures and templates, while Rick is creating the sounds.  RMT doing what we like doing most... 
The Mazda 20b will be mapped this week and the WSGT Megane Trophy was pulled out of storage to come alive...
 As usual, all is well at RMT.
Racers Modding Team
Related posts: