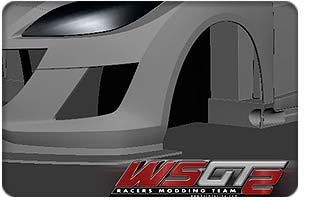 WSGT2 – Making of the Mazda 3 20B Van Herck Racing – Front side [WIP]
Arnold started work on the front side of the Van Herck Racing Mazda 20B.  next up will be the rear.
Note that the wheels in this stage of development, are merely place holders.
Check out Van Herck Racing here – http://www.mazdabelgium.be/mazda-racing/_nl/btcs/
As usual, all is well at RMT.
Racers Modding Team