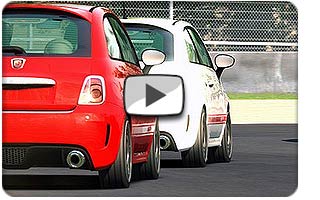 Kunos Simulazioni posted a new status update.  Fans arround the world will be pleased with the news at hand.
Quote:
Hello there! Finally, the work on version 1.0.0 of the Assetto Corsa Technology Preview is in progress. Therefore, soon, we'll see how the Assetto Corsa engine and GUI run on thousands of PCs.
As the current development build seems to be stable and smooth on different configurations in beta testing, we are cautiously optimistic. The Assetto Corsa engine already runs all day long on dozens of professional simulators all around the world without issues; but gamers are a special breed, you know. 
In the absence of any serious issues, we may be able to close off a public build within a short time period. And soon we will be in a position to also announce the minimum hardware requirements you will need to run Assetto Corsa.
We thank you all for your patience, we know you are looking forward to trying this build on your own PCs, but you cannot believe how many small details need to be addressed when releasing a build featuring only one car and one track. 
Anyway, we would like to thank you profusely for your patience. We have a little surprise for you all: Following your suggestions, instead of using the 500 Abarth, that will be added in a future demo car list, a guest-star car will be included in this Tech Preview.
We are confident that you will appreciate it; the car manufacturers in question have already sent us their approval to include it in this upcoming benchmark. It is a perfect match for the Magione racing circuit, a lightweight sportscar perfectly suited to the Autodromo Dell'Umbria's switchbacks.
We aim to offer you an enjoyable challenge, even if the Tech Preview is just a benchmark, and is not to be considered a full demo of the Assetto Corsa racing game.
Official Webpage – http://www.assettocorsa.info     –    http://www.kunos-simulazioni.com
---