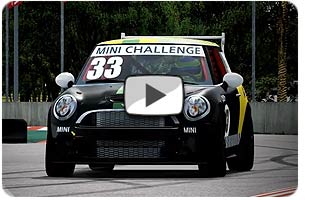 Game Stock Car 2012  Mini Challenge Montage by BSNismo.
BSNismo created a very nice montage of Reiza Studio´s Game Stock CAr 2012  Mini Challenge DLC.
The Mini Challenge is a free upgrade for Game Stock Car 2012 owners. It replicates the Mini Cooper S with the John Cooper Works kit.
To Quote Reiza :  The most charming series in the world! With 210 HP, 1150kg and front wheel drive, these small cars can reach 240 km/h and are perfect for close door-to-door racing.
Support will be provided on the RaceDepartment.com official Forums.
Official Webpage – http://www.game-stockcar.com.br   –   www.reizastudios.com
---