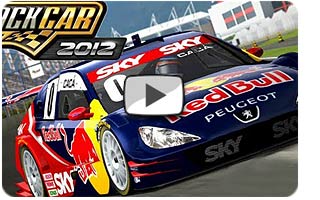 Game Stock Car – Test @ Interlagos.
DigiProst tested Reiza Studios Game Stockcar 2012, and liked it straight away. As lots of us allready know, GSC2012 is great value for money.
 
Game Stock Car 2012 is the official game of the main brazilian autoracing series – an evolution from the original Game Stock Car, released in 2011. Developed by Reiza Studios with the support of actual teams and drivers, Game Stock Car 2012 accurately simulates the series´ 2012 season, with 32 cars and teams racing around the country in 12 minutely modelled race tracks.
Combining the best in simulation technology with first-class gameplay, Game Stock Car 2012 expands and improves on the basis of the original – new cars, new tracks, more content – to grant the most accurate simulation in an unrivalled racing experience.
For those who haven't  bought the original Game, GSC sells for US$ 29,90.  It includes a free trial period of 60 minutes. The update is free for all that owners of the original Game Stock Car.
 
The digital version of the game is available for download, along with more information at www.game-stockcar.com.br.