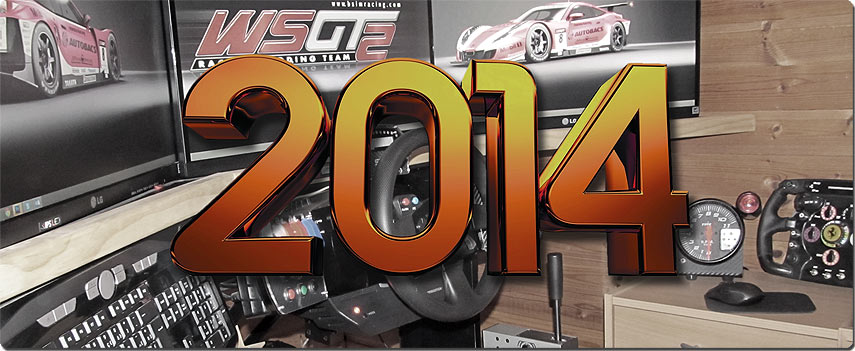 Happy New Year wishes for 2014, everyone!
Looking back at the past 12 months, we have to say is has been a wonderful year for all the Sim racing fans out there.
There  where plenty of releases and announcements that will make 2014 even better. Sim Racing has become more professional, and while there are still more then enough fun features for the casual gamer, it looks as if the simulation side of our hobby has continued to grow.
We have also seen a large growth in professional and high quality peripherals available for the more demanding user. We also have seen a large increase in real world racing drivers who have taken up our hobby and actually using it as a training tool. A substantial number of drivers out of various racing series have joined our community, and take part in various leagues and races. This can only help make our community grow and become more versatile.
I would like to thank all of  bsim´s users for their continued support and friendship. I would also like to extend my warmest thanks to all of my sponsors for keeping this website alive and running. Lets hope 2014 becomes an even better year for all of us.
I wish you all a happy and prosperous 2014.
Wim,