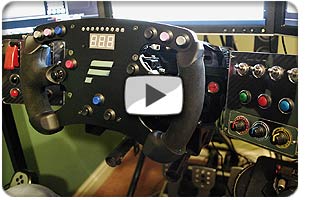 New upcoming Dash revealed by Sim Racing Hardware.
Sim Racing Hardware [SRH] revealed some preview pictures of a soon to be released Dashboard Addon for the Fanatec Club Sport Wheel.
It seems the Dash sports 16 buttons that are being joined by 3 Rotary encoders. Further more 3 of the controls are Safety toggles.
It has been rumoured that there is a good chance that the Dashboard will also be released as a Thrustmaster T500 version.
Because its fitted to the wheel base itself, it will fit on just any rig or setup out there.
We will keep you posted on developments regarding this product.
For info and Purchase go to SimRacingHardware.com
---