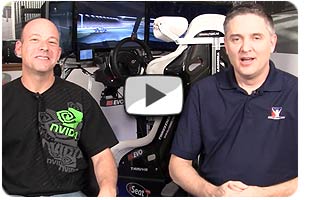 Inside Sim Racing – This Week Inside Sim Racing for the Week of October 20th.
www.insidesimracing.tv presents This Week Inside Sim Racing.
On this weeks show they cover many topics starting off with looking at Project Cars after one year of going live. They also take a look at the new car release for the teaser portion of the Raceroom Experience. From there they move on to WRC3 and see where the game can be purchased now that it has been released. SRT also make the official announcement of our next race, The Inside Sim Racing 200 at "The Rock" powered by iRacing.
Find out the details and how to take part in the event. We also bring out a few items that have come to the shop that SRT will be reviewing soon. That and more all in this episode.

Official Webpage – www.insidesimracing.tv
---