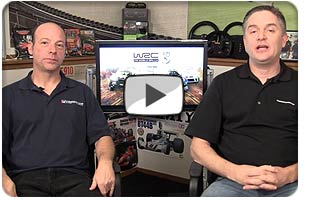 Inside Sim Racing – WRC 3 Review.

www.insidesimracing.tv presents our review of WRC 3 by Milestone.
After a preview of the game and several extra videos showing difference aspects of the game we are ready to review it. In this review we take a detailed look at all parts of the game. We talk about graphics, physics, sounds and all of the elements that make each sim different.
With this being the third version of WRC by Milestone we look for improvements in the game and let you know what is different.

Official Webpage – www.insidesimracing.tv
---