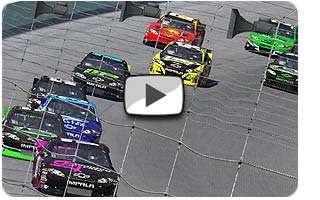 iRacing – on life-size video wall!
iRacing founder, Dave Kaemmer, races on a Prysm LPD video wall that is 10 feet wide by 8 feet tall. Each seamless panel of the screen is 1080p HD. This is a must-have for your racing room!
Watch this video in 1080! Learn more at www.iracing.com and www.prysm.com.
iRacing and Prysm are built and produced 10 miles apart from each other north-west of Boston, MA, USA. Music by iRacing member Bryan Dych at www.clearsidemusic.com song: "Sandblasted [on asid]"