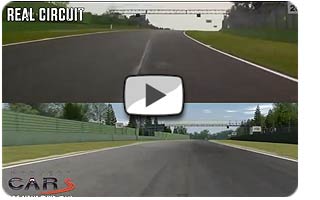 Project Cars Vs Real @ Imola – Comparative.
DigiProst created a new comparison video of the Imola track vs the real venue.
The San Marino Grand Prix was a Formula One championship race which was run at the Autodromo Enzo e Dino Ferrari in the town of Imola, near the Apennine mountains in Italy, between 1981 and 2006. It is called the San Marino Grand Prix because there is already an Italian Grand Prix, and the republic of San Marino itself does not have the infrastructure necessary to host a grand prix. In 1980, the Imola track was used for the 51st Italian Grand Prix.


Check out http://wmdportal.com for more info – http://www.slightlymadstudios.com
---