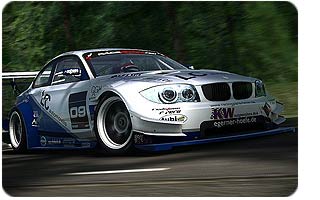 RaceRoom Racing Experience – Closed Beta starting soon !
SimBin Quote:
After recruiting an internal team of testers earlier this year with great success, we are now about to start a closed beta program for RaceRoom Racing Experience™ that will give exclusive game access to thousands of people. The content of the closed beta builds will change on a regular basis with focus on different features, cars or tracks everytime.
This will be by far the largest beta program ever made by SimBin and for a reason: as you have probably understood from the several Q&A articles about our next game, RaceRoom Racing Experience will offer services that require a beta campaign of a much larger scale than any other we ever did before. That is why we need you all to sign up for it ! If you are just as excited as we are and impatient to jump in and get early access to content and features, then don't miss out on this chance !
The place to apply will be easy to find. We are about to release a patch for the Teaser edition of the game that will not only add a different car and track layout, but also an extra button in the main menu to "Join the Beta". It will bring you to our sign-up form for the closed beta that you just need to fill in and submit !

Check out http://insider.simbin.com
---