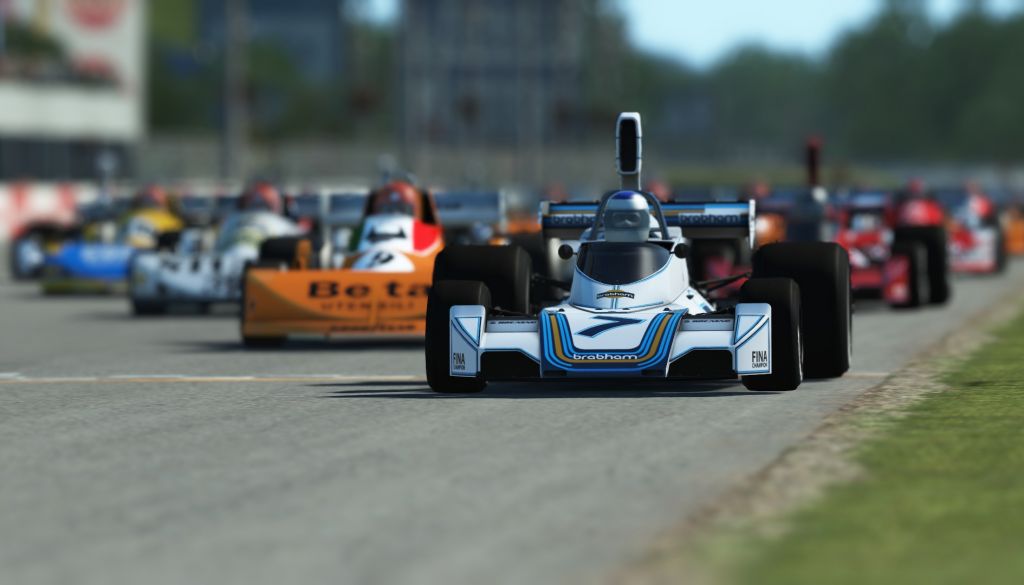 rFactor 2 – Brabham BT44B and March 761 Released
Studio 397 officially released some new free content for their rFactor 2 racing simulator.
You will now be able to drive two iconic cars from the golden era of Formula One. The March 761 and the Brabham BT44b bring back Formula racing of the 70's to classic or even modern racetracks. Head over to Steam and subscribe to receive these beautiful classic racers.
March 761
A fragile but rocket-like fast F1 car, designed and manufactured by UK based March Engineering. With a background of designing F2 cars and the experience of many different racing series, March Engineering brought this car into F1 in 1976. An interesting fact is that these cars used a sponsorship that changed from race to race, resulting in many wildly different liveries being used throughout the season.
Subscribe here for the March 761
Brabham BT44b
The car used by Brabham in 1975 wasn´t anything extraordinary from just looking at the individual parts. Marrying a Cosworth DFV engine to a Hewland FG gearbox was considered a standard practice that time, so the BT44b didn´t stand out. But the team worked hard not only on improving the reliability of this combination but also on the performance in certain areas, as well as making sure the BT44b features a very low center of gravity. With all these coming together, Brabham managed to have their most successful season since 1969, finishing 2nd in the constructor's championship.
Subscribe here for the Brabham BT44b