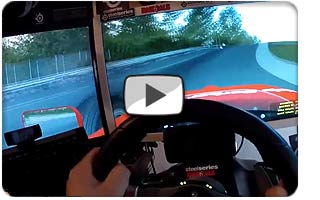 rFactor 2 – Build 125 – Skip Barber @ Lime Rock Park. [Video]
Pablo Lopez trying out the freshly released rFactor 2 version of Limerock using the Skip Barber trainer car.
To quote Pablo… Just tried this little thing, amazing fun on the new released Lime Rock park on rFactor2, the rear on this car is happy on mid turn, quite fun over the crest and dangerous on last turn, nice combo!
Official Webpage – rfactor.net – Check out the official ISI forum @ http://isiforums.net
---