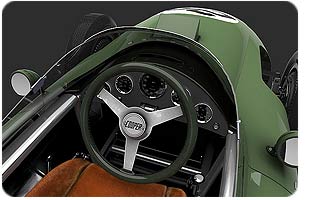 Classic model Previews by Mexes. Cooper T43.
Modding Artist and Bsim regular "Mexes" is still working on what might become one of the most beautiful historic car mods made for rFactor. (2)
This time he sended us some previews of the Cooper T43. The model will be ready by the end of the week.
Mexes also reports to be finishing the Cooper T51. He has the mechanical modeling done, and just has to update the body shape.
The Cooper T43 was a Formula One and Formula Two racing car designed and built by Cooper Car Company for the 1957 Formula One season, first appearing at the 1957 Monaco Grand Prix in a works car for Jack Brabham.
The T43 earned a significant place in motor racing history when Stirling Moss drove a Rob Walker Racing Team T43 to win the 1958 Argentine Grand Prix, the first World Drivers' Championship win for a mid-engined car.
Despite this achievement, the car was superseded almost immediately by the T45. The T43's last appearance in a World Championship event was the 1960 Italian Grand Prix.

Mexes 2012.
---