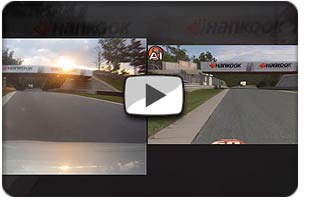 rFactor 2 – Real vs Virtual Lime Rock Park.
Tim Wheatley did a lap on Lime Rock in real life, and then created a comparison video against the AI doing the same lap in rFactor 2.
Tim Wheatley Quote:
I'm driving the car on the left (in real life, during my survey), AI is driving the car on the right in rFactor2. I think the guys did a great job with the data. You can see (if you take the go pro field of view into account) the good positioning of trees, buildings, other objects. You can also pretty easily see the track surface itself, the elevation, etc, is accurate. Everything important, everything that has any effect on the racing experience, the learning experience, or the fun, is all there.
You can also clearly see a distinct lack of concrete patching on the racing line… Because that hasn't existed since 2008. Understood? 😉
For the video I had to cut the video of me driving into sections, then adjust it to match the pace of the AI. You can then properly compare the same section side by side. I also tried to overcome the enormous field of view that the go pro camera I was using on the left has, by making the rF2 footage a little smaller and similar to the size of the unaffected area of the go pro footage. The go pro footage is still quite heavily skewed towards the edges of the frame though, and it was actually a LOT darker than it looks (4-5am I think)… But whatever. 🙂

Official Webpage – rfactor.net – Check out the official ISI forum @ http://isiforums.net
---