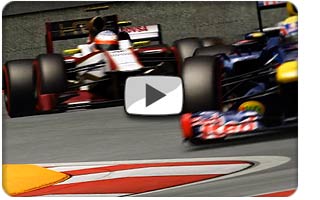 F1RFT 2012 Multiplayer version Released.
F1RFT released the multiplayer version of their Formula 1 F1RFT 2012 mod for rFactor.
Download:
The DRS 2012 F1RFT Track Pack 1 Download:
The DRS F1 2011 Track Pack 2 Download:
Attention!
In case of Windows 8, Win8 Freezes the game. The RFETire plugin is not compatible with Windows 8
Therefore you can not use 'Both at the same time.
When you have deleted the plugin F1RFT2012 is working well on Windows 8.
Check out the F1RFT homepage
---