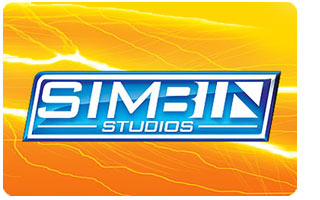 SimBin is hiring!
Simbin Quote:
Become an integral part of the SimBin web team and work with them to create our next generation racing portal.
SimBin was formed in 2003 and is a privately owned company active in the video game and entertainment industry. SimBin has various employees over two locations in Sweden, as well as worldwide distributed consultants.

Together with experienced developers, strong shareholders and award winning titles like "GTR", "GT Legends", "GTR 2", "RACE", "RACE 07", "GTR Evolution", "STCC The Game", "Race Pro" and "Race On" our goal is to be the world's leading game developer for realistic racing experiences.
We are looking for a technically interested, structured and target oriented web backend developer for our new, upcoming, web platform. The individual we are looking for will be part of the web team working on development of the new online platform.
The platform will become the link between our games and users. You will develop various features/systems within web and game technologies together with the technical coordinator, the web team, and the game team.

In this role you will be responsible for:
Provide analysis, design, development, implementation, maintenance and support of our new platform, using technologies such as pyramid, nginx, varnish, cassandra or other technologies that you see fit.
Assess and improve the efficiency and effectiveness of the backend systems to ensure user requirements and business objectives are met in a timely and cost effective manner.
Creation and maintenance of platform documentation.
Develop end-to-end understanding of applications being supported.
Develop broad understanding of the business/clients functions and processes and how they integrate with our system.
These are the main technical skills that we wish you possess:
Experience in Python programming and scaling projects.
Experience in building distributed web applications.
Strong knowledge in Linux (Ubuntu) setup and maintenance.
Experience with product development, deployment and maintenance.
Good communicator and team player.



Other experiences which are valuable but not required:
Strong knowledge of design patterns.
Experienced in designing and implementing databases.
Experience in high load, real time web applications.
Experience with DevOps is a plus.
Interest of games and entertainment.
Interest in cars or motorsports.
The SimBin HQ has recently moved to a brand new and fully refurbished office in Lidköping.