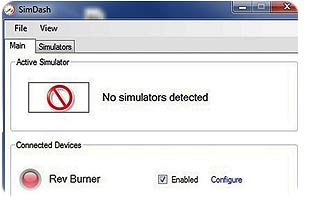 Sym Projects – SimDash V1.4 released.
Sym Projects updated the SimDash Software to V1.4.
SimDash is the software designed for the Rev Burner, GI Pro, GI Max, SPI-D, Pro Shift, SimScreen and DLC-247 boards.
Changes in this version:
Codemaster F1 2012 is supported.
Works with Pro-Race shift light display.
Rpm% in IRacing is now more accurate.
GTR2, GTL and Race07 plugins can read more data from these games. See supported data worksheet.
Download here

Official Webpage – http://www.symprojects.com
---