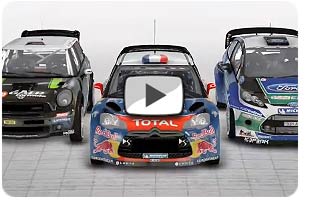 WRC 3 – Challenges Mode.
WRC 3 career mode will feature Challenges and Boss Battles. Created as special events, where the goal is to master a specific game mechanics, the challenges will include many variations of gameplay.
• Drift contest
• Rally School Contest
• Crash & Run
• Gate Contest
• Survival Contest
• Top Rally Contest
• Combo Contest
Finally, the Boss Battle — in total 7 — will try players' abilities through a special head to head mode.

Discuss WRC 3 on Twitter using #wrc3 or follow on Facebook for regular updates at http://www.facebook.com/pqube
---