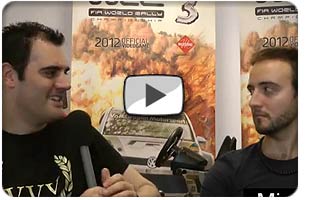 WRC 3 Milestone Tour Part 3. [Team VVV]
Team VVV posted Part 3 of the interview series with Milestone regarding their WRC3 release.
Team VVV Quote – Part 2 of our Milestone tour involves a chat with Head of Design Irvin Zonca, in this extended interview I wanted to give Irvin the time to get his views across on the development behind WRC and reasons for certain design decisions made during development, an additional series of WRC3 interviews can also be found on our website spread across several parts.

Discuss WRC 3 on Twitter using #wrc3 or follow on Facebook for regular updates at http://www.facebook.com/pqube
---