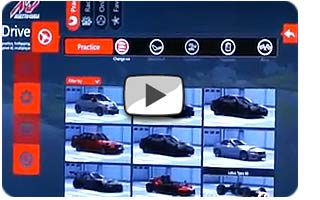 Assetto Corsa – Modding Editor and Aplications. [VIDEO]
The italian www.drivingitalia.net visited Kunos Similazioni at the Vallelunga track.
After posting a video of the Formula ACI CSAI Abarth , Pagani Zonda and the Lotus 49, Driving Italia now posted avieo capture of the modding editor.
Assetto Corsa is a new PC-based racing game for Windows, expected to be released in 2012. Assetto Corsa is being designed to provide a very realistic driving experience, with single player and multiplayer options, officially licensed cars and tracks developed using Laser scan technology, and the highest level of accuracy possible in reproducing real world motor racing environments.

Official Webpage – http://www.assettocorsa.info – http://www.kunos-simulazioni.com
---