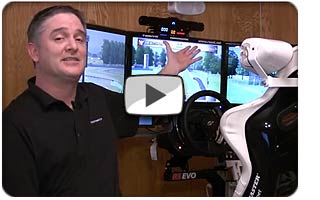 Inside Sim Racing – Monsta by Sim Racing Hardware Review.
www.insidesimracing.tv presents our review of the "Monsta" display by the guys at SRH (Sim Racing Hardware). Darin Gangi hosts this show and puts the Monsta through it's paces on his sim racing rig. The Monsta is compatible with PC Racing simulations like iRacing, rFactor 2 and many other titles like F1 2010 – 2012, Dirt 3 and many more.
The Monsta is used as an external display that relays car data to the driver real time. See how Darin sets it up and then puts it on the Inside Sim Racing "Revs Scale".
For more info head over to http://simracinghardware.com/
Official Webpage – www.insidesimracing.tv
---