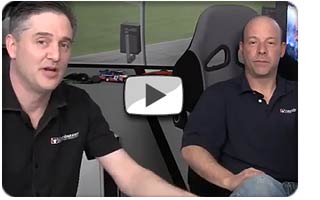 Inside Sim Racing – SimFix SR-1 Sim Rig For Under $100.

www.insidesimracing.tv presents another sim racing rig review. This time we take a look at the Sim Fix SR-1 Sim Rig that comes to us from Matthew Norcross.
The rig was sent with Shaun Cole in mind so Darin Gangi interviews Shaun about the rig and also gives his opinion. They talk about the Pros and Cons and then finally put it on the revs scale.

Official Webpage – www.insidesimracing.tv
---