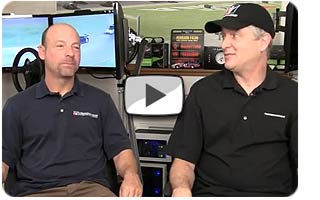 This Week Inside Sim Racing Late September 2012 Edition.
www.insidesimracing.tv presents This Week Inside Sim Racing late September edition. In this episode we start with the release of a new driver and firmware for the Thrustmaster T500 RS. Then we let you know about a big LAN event in Denmark running GTR 2 that takes place in October.
Rounding out the first half of the show we have two pieces of software that can be used as external displays. First is Z1 Sim Dashboard and the second is IRDDU.
In the second half of the show we have a new Sim Rig of the week sponsored by Tamiyausa.com and then John Hill is back with a new Rear View Mirror.
Make sure to stay tuned until the end as we have a new poll that we'd like you to vote on at our site and more !

Official Webpage – www.insidesimracing.tv
---