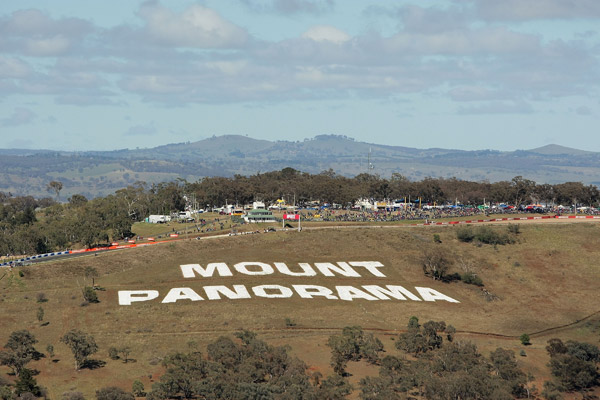 Bathurst (Mount Panorama) Licenced.
iRacing´s Tony Gardner confirmed today, iRacing.com licenced the famous Australian Bathust Track.
Mount Panorama, Motor Racing Circuit Bathurst (or often simply Bathurst) is a motor racing track located in Bathurst, New South Wales, Australia.
It is the home of the Bathurst 12 Hour race, held each February, and the Bathurst 1000 motor race, held each October. The track is 6.213 km (4 mi) long, and is technically a street circuit, as the circuit is a public road when no racing events are being run, and there are many residences which can only be accessed from the circuit.
Latest forum post from Tony Gardner:



Working on our press release but know lot of people really want this track so thought would let folks know we finally secured the license for it officially yesterday. I assume it will release next year but hopefully will get it scanned this year. Again tracks coming next are Langley in June, Zolder around August, Oran Park Sept or October.



Took us a long while to get the Bathurst license but Steve Myers stayed after it.
Check out www.iRacing.com
---