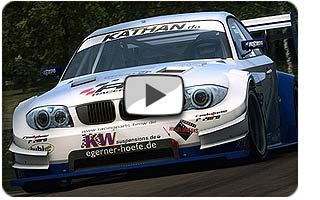 RaceRoom Racing Experience – Beta and new video launched!
It is still possible to sign up for the beta. You can either sign up through the game by clicking the 'Join The Beta' button found in the main menu or you can go to this website and sign up.
PRESS RELEASE:
RACEROOM RACING EXPERIENCE – BETA LAUNCHED TOGETHER WITH A NEW VIDEO
Swedish game developer SimBin Studios AB has kicked off the beta for RaceRoom Racing Experience. To mark the occasion, there is a new video that highlights the beta content being released.
SWEDEN, LIDKÖPING, November 19, 2012 – The first beta release adds the Autódromo Internacional do Algarve, also known as Portimao, the famous Hockeneheimring and the Lakeview Hillclimb together with the car models 134 Judd, Canhard R52 and the DMD P20 and more content to follow. SimBin has now started to send out activation keys to beta testers in several waves.
To get a taste of what's in the beta, see the new video and panoramic screenshots on our game site or visit the new YouTube channel for RaceRoom Racing Experience.
It is not too late to sign up for the beta! Click the button labeled 'Join The Beta' found in the main menu of the RaceRoom Racing Experience Teaser. If you haven't tried the teaser yet, it is available for free download on Steam.

Check out http://insider.simbin.com
---