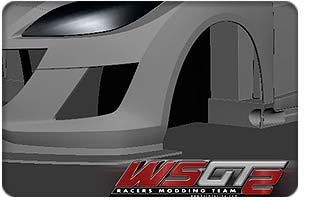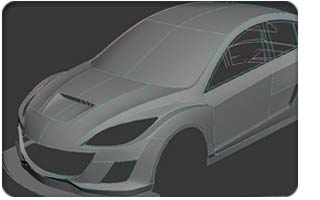 As usual, here are some Quick and dirty video snippets of the RMT Megane Trophy Development for rFactor 2. June 2013.
(This is a scratch build mod and not to be confused with the ISI stock content.)
Video footage recorded performing a little test of the WIP model and sounds on the ISI Silverstone track.
Still in progress, and lots to do, but it starts to look fine now. Textures, sounds and features are still being updated as we speak.
Klaas is generating migraines, working on the wipers, while Rick is working on the details of the sound implementation. Wim is overhauling all templates, and started work on the bumb maps and specular maps.
The wheels and tires will be improved. Both Wets and dry are in the works.  Michelin… no Pirelli… 🙂
The driver position, and cockpit view will be changed, while the windows themselves will probably be replaced by somewhat more detailed versions. Expect some more recent screenshots soon. 
The Megane Trophy is part of the bigger WSGT2 project by RMT. The mod is being build for both rF2 and Assetto Corsa.
Still a long way to go, but we will keep you posted. 
RMT, not charging for mods since 2006.
[AFG_gallery id='395′]
Racers Modding Team