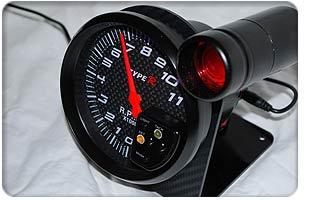 Sim Racing Hardware [SRH] has started the production of the CSW DASH.
A new concept in simulator controls, the wheel based dashboard is a superior and immersive, yet simple way to add extra controls and realism to your sim rig!
The Fanatec CSW dashboard fixes with 4 supplied stainless steel bolts, simply bolt the dash on, plug in the USB lead and your ready.
Spec:
The base is made from 10mm thick acrylic, precision laser cut for a very sturdy and high quality construction
End panels are made using our usual multi-layer construction and are fully boxed.
7 Toggle Switches (2 or 3 safety covers fitted, number to be decided)
8 High Quality Momentary Buttons
1 Starter button
3 Rotary Encoders with Laser Engraved roundels showing Brake Bias (Yellow), 1-16 Numerical (Red) and +- Boost (Blue)
Stainless Steel fixings throughout
Unit will come fully assembled and configured… Plug n Play and attaches simply with 4 Supplied Stainless Bolts
Pre-Orders are now open! Due to overwhelming interest, we are going to offer these units at a special Pre-Order price of £235+shipping for complete units (without SLI addon). Price after the Pre-Order will be £250+ shipping.
To Pre-Order and secure your unit contact us HERE to arrange a paypal invoice for £30 to be sent to you.
For info and Purchase go to SimRacingHardware.com
---