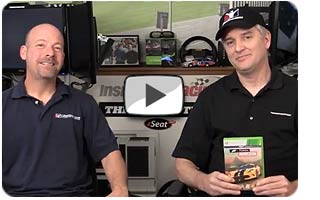 Inside Sim Racing – Forza Horizon Review. [VIDEO]
www.insidesimracing.tv presents theirr full review of Forza Horizon.

In a completely different direction from the past Turn 10 has joined forces with Playground games to create a new variation of the highly popular Forza Motorsport.

With over 280 miles of open terrain drivers will experience new thrills never before seen in a Forza title. Street Racing, Off road racing, and prizes to be won while out on the open road are just some of the things that make this game special. In this video they shake down all of the different game modes for you to see.
They also included countless amounts of driving footage for you to get a very good idea of how the game really plays out.

Official Webpage – www.insidesimracing.tv
---